This Months Featured Article
The 5 Big Threats To A Secure Retirement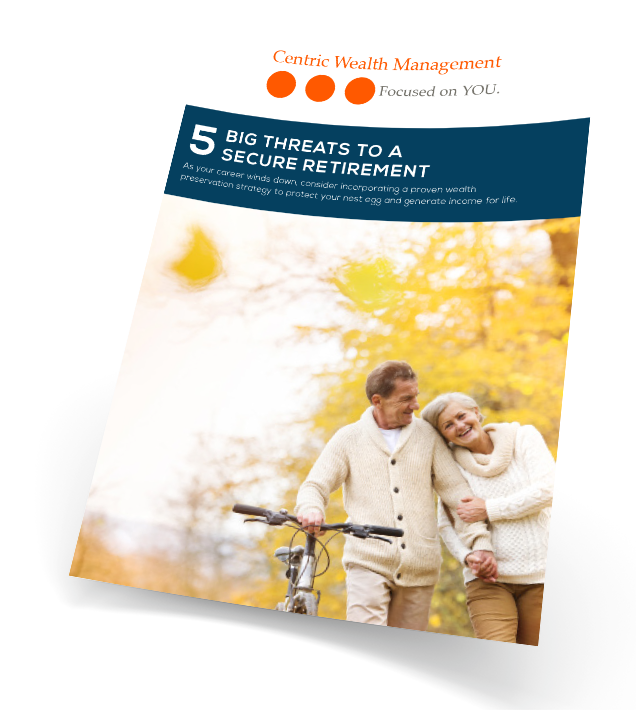 Financial Planning Truly Focused On You.
We take a "needs-based" approach with each client with utmost integrity. When you work with Centric Wealth Management you are not getting a customer service script - Every person deserves the personalized focus and attention that they deserve.
Fiduciary Responsibility
Fiduciaries provide the highest standard of customer care available & are required to act in the best interest of the client and to provide full and fair disclosure of material facts and conflicts of interest.
Transparency
Centric Wealth Management provides fee-only financial planning. When you become a partner with Centric Wealth Management, our promise to you is that your best interest always comes first.
Featured Services
Offering an individualized investment discussion with tailored solutions that meet your needs today & tomorrow.
3

Retirement Income Planning